Yacht Charter Bodrum
Yacht Charter Bodrum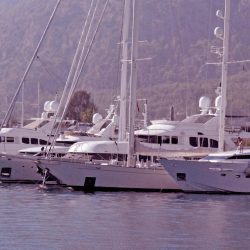 Cruising the Greek islands and the Turkish Riviera by island hopping between the Greek islands and Turkey by cruising on your yacht charter Bodrum holidays with luxury, comfortability, and speed. If you desire high standards and silver plate service it is important for you, to rent a motoryacht which would be most suitable for you and your loved ones.
The luxury yacht charter in Bodrum has the same standards which you have used to see in Sardinia or Capri, the famous Greek islands such as Mykonos and Santorini, have taken to the streets of Gocek and Bodrum for the last two decades. Clean, calm, and modern facilities of yacht charter Bodrum in recent years. The 5-star hotels are waiting for our customers who are looking for relaxation in the crystal clear Blue waters of Bodrum – Gocek and the Greek island's marinas.
Yacht charter Bodrum has become popular in recent years and it has become a holiday standard to hire a motoryacht to see around amongst time-worthy businessmen and rich people who want to travel in a short time with luxurious motoryachts which offers all kinds of comfortable amenities, fast cruising opportunities instead of slow-moving boats such as gulets and sailboats.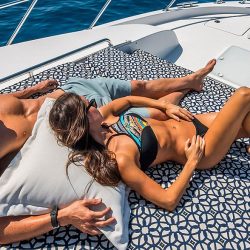 The pleasure of motor Yacht Charter Bodrum, our guests who are accustomed to enjoying blue voyages every year with motor yacht charter in Bodrum. Bodrum is so close to neighboring Greek islands, even for a lunch or dinner and actually, Bodrum is the most important Touristic holiday center in Turkey for yacht charter Bodrum. Please visit our yacht charter Gocek and Bodrum portfolio from Bodrum, Gocek, and Marmaris to Greek islands such as Rhodes, Symi, Patmos, Kos, Leros, Mykonos, and Santorini. We are ready willing and able to provide you whatever size, model, and brand name motor yacht you ask for in Bodrum.