Motoryacht Charter in Turkey
Motoryacht Charter in Turkey
Motoryacht charter in Turkey and make sure our privileged customers have an extraordinary experience on board utmost luxury, truly 5 stars service, and attention. We proudly serve an elite customer portfolio with the present Mega yachts which we have in Turkey however during the high season we sometimes sub-charter megayachts from our neighboring countries such as Motoryacht charter Turkey and Greece. We are chartering motoryachts for many years with a large portfolio of modern and state-of-the-art motor yachts with central agent agreement that we can undertake promoting and chartering your private motoryacht as well. If you are looking for a boat, we assure you that most certainly we have a motoryacht which you may enjoy with your loved ones from our large portfolio of motor yacht charter.
Gocek is one of the most important departure points for motoryacht charter destinations in the Mediterranean, with several ultra-modern marinas and naturally protected mooring places, Gocek offers almost the best of everything in the southwestern coastal waters of Turkey. It is a perfect location to enjoy a private bay of your choice. with modern marinas and wintering facilities, Gocek is a motoryacht and sailing yachts charter paradise for either a small sailing yacht or a luxurious megayacht. Everyone who had a chance to visit Gocek agrees that living in Gocek is a privilege and we feel very lucky to be a part of a very important chain where we offer luxury and most convenient motor yacht charter holidays with modern gulets and motoryachts.
We invite you to join us in the blue paradise which is called Gocek Turkey. With a portfolio of elite luxury gulets, we offer an unrivaled yachting holiday where you can discover the natural beauty and harmony between lush green forests and turquoise waters in utmost privacy and strict confidentiality.
We have a well-earned reputation by organizing Blue cruises for rich and famous, VIP protocol, presidents, famous movie stars, and worldwide known popular bands and artists, we cater our luxury motoryachts with strict professionalism and make sure our luxury yachts and their guests have an awesome holiday in Turkey with elite yachts and professional crew assuring 5 stars plus service to our guests.
The Bodrum coastline Attractions on the Aegean Coast: getting acquainted with Motoryacht charter Turkey City, Bodrum is a city located on the south of the Aegean Coast, it is a port city within Mugla province. It was once a quiet town of fishermen and natural sponge divers but these practices have wained to some extent with the development of the tourism industry here. This connection with the sea, however, is something that has not faded. It is the perfect location to undertake a sailing holiday.
It has developed over the years from her traditional boat-building business to a modern-day tourist attraction. The yacht charter Turkey Coastline. Bodrum stands out as a perfect holiday resort for people of all ages and from different walks of life. Interestingly, the Bodrum Coastline is particularly famous for boat trips as well as the various holiday resorts, with recreational activities, such as swimming in the clear sea or simply visiting the different beaches or bays. Sailing in a yacht on the Aegean.
The city also has a wide variety of hotels, restaurants, and holiday homes to suit all tastes and budgets. Bodrum was called Halicarnassus of Caria in ancient times and was famous as the location of the Mausoleum at Halicarnassus or Tomb of  Mausolus, which was constructed between 353 and 350 B.C it was one of the Seven Wonders of the Ancient world. On completion, of the construction, the Mausoleum, became an epitome of beauty, transcending the era of its construction. Having been destroyed by an earthquake between the 12th and 15th centuries, the remaining portions of the Mausoleum, the statutes, and the marbles are said to be kept at the British Museum.
Motoryacht Charter in Turkey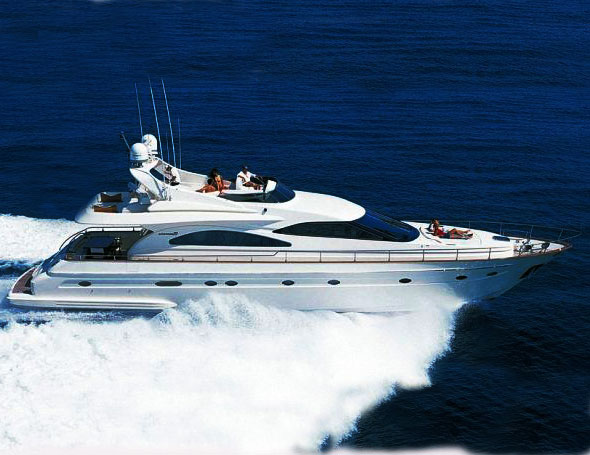 If you are a first-timer without experience or you own a yacht but it is not very convenient to bring her to Turkey or Greek islands then you might want to consider motoryacht in Turkey with us.
Until recent times motoryacht charters were not as common as nowadays, However, we all learn fast, thanks to Globalization we might be able to offer you whichever motor yacht charter that you have in mind is mostly possible to charter, Even the most luxurious mega yacht owners realize that it is more convenient to let their yachts being chartered by other rich and famous people while they are not using.
This concept makes most motor yachts and yachts to be chartered during the periods that the head owners don't use their expensive toys due to their lack of time or business program. If you own and would like to charter her during a certain period while not in use, It happens to be proven that when contracted with a reliable motoryacht charter in Turkey can be a lucrative business besides having enjoyed their time onboard that the yacht charter in turkey can be self-sufficient with her crew wages and annual expenses which is well known to be costly to their owners.
Yacht in turkey has activated the motor yacht building industry as well as brokerage business since it is a win-win situation when the yacht is more popular when motor motoryacht charter in turkey and can be sold easily for her reputation unless otherwise she is not well maintained and updated annually to keep up the highest standards. with us, it is a common practice to sell a yacht while the client is enjoying aboard having motoryacht charter cause there is no better time than during her charter to promote the yacht and she can be sold in a heartbeat by the broker.
Motoryacht Charter in Turkey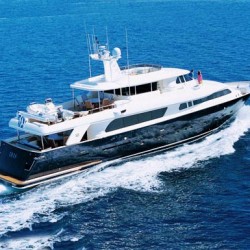 It is known by everyone who owns a motor yacht that to keep her in pristine conditions and you need a good permanent crew aboard to maintain her in perfect conditions either for private use or charter in mind. There is nothing better than a well organized, well-maintained yacht to get an exclusive charter service since you don't have to invest millions of euros while you only need her for a week or two during summer and it comes cheaper to motor yacht charter than own her, as well as less stressful.
We professionally intermediate between head owners from the first hand and the qualified yacht charterer since it is not that easy for a yacht owner to attend and/or entertain each and everyone who claims to be a genuine broker or charterer. There is no better time than during her charter to promote the yacht and she can be sold in a heartbeat by the broker.
We always prescreen potential clients and bring only the qualified clients' inquiries to yacht owners, meantime we can offer the best possible alternatives of motor yacht charter for your specific needs that you don't have to fish for the right boat and the right price in the ocean alone!