Yacht Charter
Yacht Charter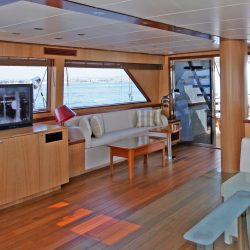 We invite you and your loved ones to join us on a yacht charter in Turkey, a blue odyssey with a motor yacht, a motor sailing gulet of your choice or a crewed sailing yacht, our Portfolio of megayachts, luxury motor sailing gulets, motor yachts, sailing yachts are well illustrated with photos and details to help you make the right decision for your long dreamed yachting holiday with your loved ones in Turkey and the Greek islands to enjoy all along deep blue yacht charter industry in Turkey has boomed during the late 90s with luxury Gulets and motor yachts, offering Blue cruises on a Turkish gulet, motoryacht, sailing yacht or catamaran which is the best way to enjoy blue waters with.
Crewed luxury gulet or luxury motor yacht charter can be considered to be top-of-the-line vacations like five-star plus hotels. crewed motor yachts are luxury yacht charter Turkey when compared with bareboat charter.
We offer blue cruises with luxury modern gulets and state-of-the-art technology-built Motoryachts with qualified staff as professional yacht crew to serve you with the utmost attention.
As yacht charter and broker agent, yacht rental Turkey and the Greek islands are luxury yacht cruise options with Gulet charter as a unique way to share unforgettable moments with your loved ones…
Southern Aegean and Eastern Mediterranean offers very mystic platforms and are popular because of constant soft breezes, pristine turquoise waters, secluded little bays, lush pine forests, private little islands, very calm waters, pool like bays, and little sweet harbors in Southern Aegean and Turkish Riviera where there is a huge industry of yacht building boatyards, chartering and brokerage companies.
Gulet cruise and yacht buildings are very popular in these areas since there are many yacht charter companies and yacht brokers in southwestern Turkey. Gulet cruise is traditional for Turkish people for centuries and nowadays mostly chartered by foreign guests due to its comfort, style, and safety.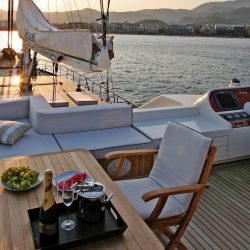 These are crewed Yacht Charter options in Turkey along Mediterranean Turquoise Coast, namely Bodrum, Marmaris, Fethiye, Gocek, furthermore, the neighboring Greek islands are within our reach.
Our background comes from years of experience, from working at sea, operating, building, chartering yachts, and nowadays we are all over Turkish ports. Our motto is to stand out with experienced professionalism and honesty in doing business with dedicated staff who are committed to making sure you have a great journey and a high-quality yacht charter with us.
Once you have decided on which is the most suitable for you, we give you enough information and backup so that you know what you are getting exactly and what you have asked for.
since we get paid by the yacht owners to promote their luxury yachts, we carry yacht management services with a central agency agreement.
your choice of yacht charter Turkey, your preferred destinations and fresh provisions either vegetarian or fish-related will be provided and the chef onboard will prepare the food at your heart's content.
We make sure that you have your dream yacht charter turkey is being fulfilled with the right crew including the chef and hostess to meet your expectations.
We make sure that you have ongoing contact with us to avoid unpleasant surprises and/or extra requirements that you and your guests might have during 24/7 – Yacht charter Turkey
Yacht charter in Turkey is like a chocolate box filled with delightful antiquities, enduring recipes, mountains, valleys, plains, yacht Charter Turkey is a perfect traveling and holiday destination.
The Ottoman Empire was the latest reign to fall ending after the first world war in 1923 when Mustafa Kemal Ataturk leads the country in a revolution that transformed Turkey into a democratic republic.
Today, places like Istanbul remain simultaneously modern and traditional, western and eastern sides very accessible and familiar yet deliciously exotic keeping perennial visitors enchanted and returning.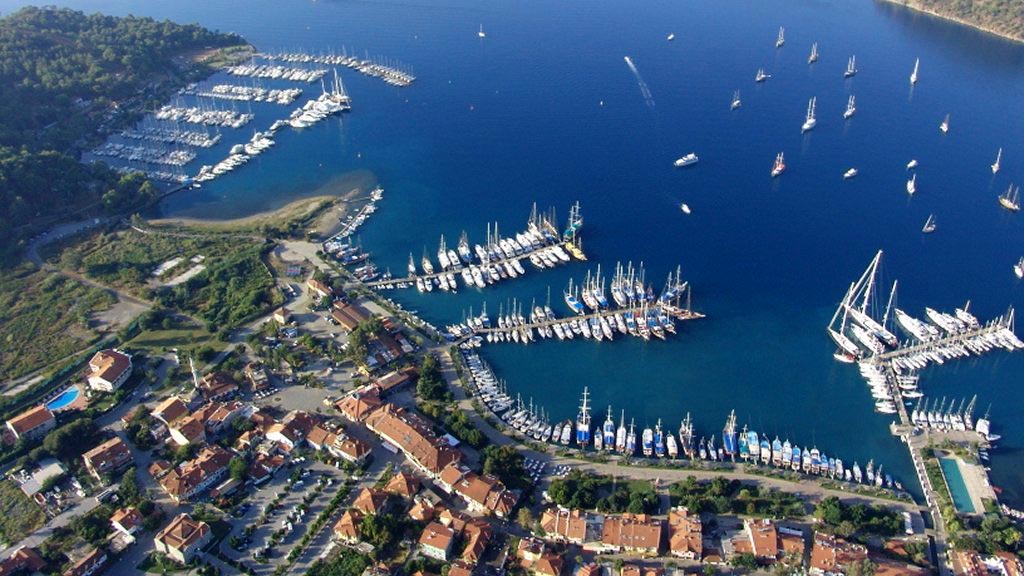 A strong sense of modernity and progress exists here right alongside the palpable traditional culture and charming hospitality of the people. besides from the central modern capital city of Ankara Turkey.
the never sleeping people's capital of Istanbul, Turkey's main commercial ports and yacht charter has many areas and cities that demand to be explored and experienced.
From Istanbul, along the Agean sea west coast, to highlands of Anatolia, to the Mediterranean South coast is a delightful trail of cities and coastal regions peppered with traces of ancient worlds and civilizations including the ruins of the Temple of Artemis named as one of the seven wonders of the world.
Not only are traces of early Greek, Roman, Byzantium, and Selcuk occupation to be found but some places are right opposite Greek islands and it's possible during your yacht charter holiday in turkey to visit as well.
Heading out of Istanbul towards the Agean sea across the sea of Marmaris and through Bursa Turkey Bursa Hotels which is famous for its Iskandar kebab is Gallipoli Turkey GallipoliHotels, made famous by the sad battle that took place there.
Yacht Charter
Every year many Turks and Australians come together, for a moving, commemorative Anzac Day ceremony at the sight.
After Gallipoli and on the west coast lies the ancient city of Troy in Canakkale is a UNESCO world heritage sight. More than one city has been excavated and after much debate one of them has been most associated with the Greek writer Homeros.
Regardless of any academic opinion, you might hold about it, here is where all the epic trojan war stories and the tale of the kidnapping of the beautiful Helen come to life.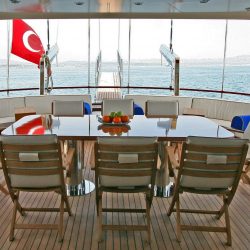 Further on down the west coast is the city of Izmir, yacht charter Turkey for international business exposition and its music festival.
Izmir has an international airport. Just below it, you will find Ephesus, the ancient city that is said to have hosted one of Christ's disciples and where visitors can lay their hands on stones that have been standing for centuries. Nearby is the house of the Virgin Mary where she is said to have lived up until her death.
The story goes that a devout Christian nun saw the house in a vision that has never been to Turkey and so now the house is a shrine hidden amongst olive groves, on a mountain top reached by winding roads that lead to the sea.
yacht charter in Turkey is a great addition for a trip to Ephesus and it's fascinating to see inside this small little house amongst the trees and imagine that it once housed such a famous lady all that time ago. 90km south of Izmir Turkey Izmir Hotels and close to the sight of Ephesus in Kusadasi Turkey Kusadasi Hotels.
Kusadasi's aqua parks, sandy beaches, long hot summers, and mild winters, facilities for boating and water sports make it an excellent holidaying choice.
Kusadasi can offer you many hotels and facilities for these activities and information about tours and excursions to the nearby historical sights including Ephesus, Didyma, and Prienean ancient city of Ionia.
Kusadasi is a vibrant town center with wonderful bars and cafes, great shops, and buzzing, limitless nightlife.
There are panoramic views of the beautiful bay so you can watch the sunset while you sip on a cocktail or two. Kusadasi is opposite Samos with the possibility of excursions to Greek island.
Moving east from Ephesus brings visitors to Pamukkale for incredible
This wild club is named after Bodrum Castle and only welcomes guests who are ready for fun. Bodrum is also opposite the Greek island of Kos and is only a short ferry boat ride away.
Marmaris is smaller but equally good fun with simply lovely marinas for those who enjoy boating. You can also take a ferry from here to the nearby Greek island of Rhodes. Fethiye is a charming seaside town full of European travelers seeking sun and enjoyment during the high season.
Behind the sandy beaches and tinkling harbors stand the majestic Taurus mountains spreading right across the south coast and contributing to some stunning holiday snaps.
Antalya is home to the town of Olympos, a Yacht charter in Turkey near Mount Olympos of Greek epic fame and besides being extremely picturesque also has natural spring water baths used by the Romans.
There is one of Turkey's national parks to explore here and you can join the Lycian Way on its path through Antalya. The Lycian Way is a trekking trail that begins in Fethiye and ends in Antalya passing through Olympos. It's well mapped out, you can stay, Yacht Charter
But far away from each to escape the thudding club basslines is Dalyan Turkey Dalyan Hotels in Mugla Province. A tiny, discreet piece of unspoiled paradise of deltas and scenic beauty where you can visit protected Iztuzu beach to sea the loggerhead sea turtles lay eggs in the summer months. Dalyan is famous for mud baths which can be visited by taking a boat trip from Dalyan harbor.
There are also natural thermal baths with healing qualities. Traveling east along Turkey's slice of the sapphire Mediterranean will bring you to Antalya where some of the most perfectly placed holiday resorts can be found and hotel villages are perched right on the edge of the water.
many with their private flag beaches. holiday in Turkey at Antalya Hotels for individual hotels along the way if you are a serious trekker and the path's waymarks will see you through the adventures and halls of history. Olympos was inhabited by Lycians who were ruled by Romans and their remains are scattered over Olympos.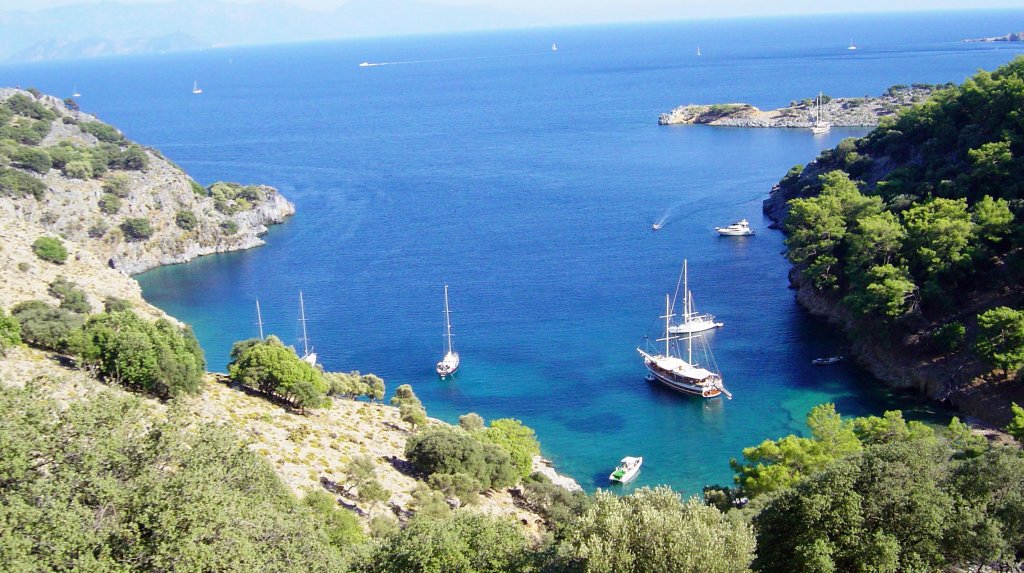 Near to Olympos along the way is the canyon at Goynuk Turkey Goynuk Hotels near the town of Kemer Turkey Kemer Hotels and at Chimera, there are 'flaming rocks' linked to the myth of the ancient creature Chimera that breathed fire. Today the geographical phenomena can be described by science as vents emitting burning methane.
Chimera is above the Temple of Hephaistos and the area of Cirali. The Lycian Way will show you many hot spots such as the ancient city of Myra, Mount Olympos, the canyon and will bring you closer to the locals, their fascinating traditional ways of life, and eventually the city of Antalya.
Antalya city within Antalya province is a welcoming place for tourists. Yacht charter in Turkey is very picturesque, has lots of history including Byzantium, Roman and Ottoman, and Turkey Hotels, has the historical area of Kaleici, where there are Turkey Antalya hotels, and which is well preserved. The city also has a great marina, nightlife, and beautiful bays.
Antalya is probably the most tourist and user-friendly place to stay in Turkey.
In addition are the equally wonderful surrounding areas of Beldibi, Kemer, Side Tekirova, Belek Camyuva, and the lovely Alanya, all making up what is usually referred to as the Turkish Riviera.
Yacht charter in Turkey It's also possible to reach many of the resorts and boating towns in these areas by boat. 45 km from Antalya is Saklikent which means a hidden city in Turkish and is a fascinating canyon visited by many tourists every year.
North-East of Antalya is the province of Konya.
Yacht Charter for travelers particularly interested in Turkey's Muslim and pagan cultures will enjoy Konya and can stay at Turkey Konya Hotels. Konya is home to the Mevlevi or Sufi who is better known as the whirling dervishes.
You can witness the mesmerizing dance of the dervish in touristic areas of Turkey but for those interested in the beginnings of the religious order, Konya has Mevlana Museum which was once a dervish lodge. Konya also has cute and interesting mosques including Aciveyiszade Mosque, the Kule sight tower, the natural beauty of Meram, Alaaddin Hill, and Meke Crater Lake.
Yacht Charter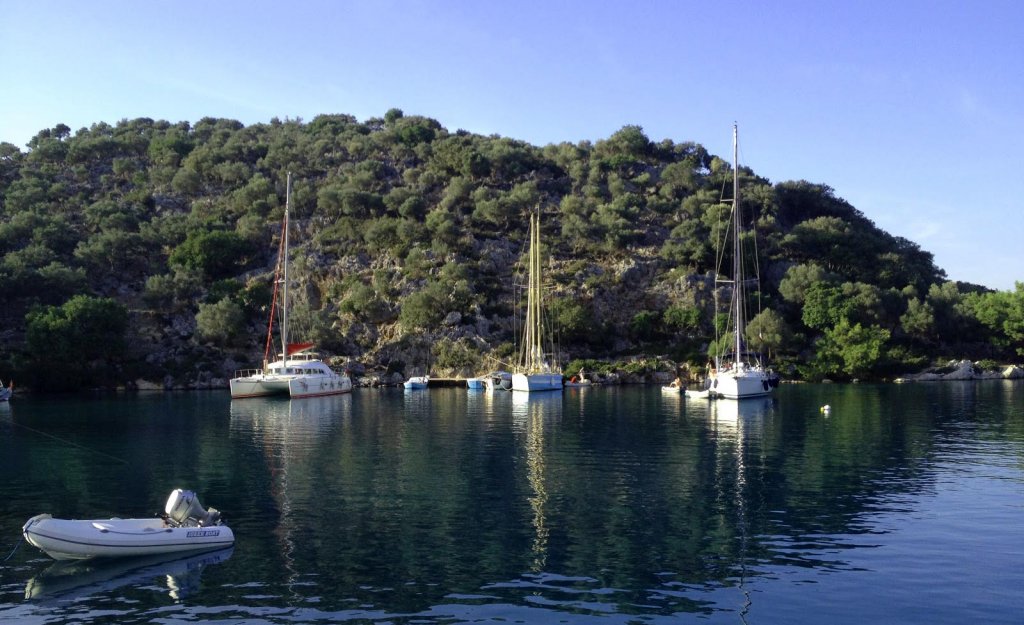 Further northeast from Konya will lead you into central Anatolia, into Nevsehir Turkey, and into Cappadocia Hotels which is not only famous for cereals, fruits, and wines but also the Valley of the Fairy Chimneys.
These fascinating cone structures have been molded by geographical forces and weather over time and inhabitants have manipulated the strange materials into houses. Near here are also underground cities.
Famous for its hamsi (anchovy) recipes and if you follow the coast you will eventually reach Trabzon Turkey with its spiritual, ancient Sumela monastery. This monastery is nearly 2000 years old and was built by Greeks who saw an image of the Virgin Mary on a nearby mountainside.
The monastery has since witnessed sultan reigns come and go now remaining a great place to visit due to its position on a cliffside overlooking an amazing forest scene.
To the east, towards the Iranian border, you will discover the city of Van Turkey with its incredible natural settings and the famous Van Lake which has its lake monster tale not dissimilar to Loch Ness in Scotland. van is surrounded by breathtaking rocky mountains and boasts plush green valleys.
Even though Arabian, Armenian, Roman, Byzantium, Ottoman, and Selcuk peoples all crossed these areas it's the Urartians that have left their mark with an unusual cemetery and other attractions re-telling their activities.
Also, Van has a special waterfall sight at Muradiye and if you head out this way, look out for the Van cats that have one green eye and one blue eye. Even further east towards the border is Mount Ararat.
As the story goes, Noah's Ark came to rest on this mountain top. Also in the east is Gaziantep which is famous for its pistachios, baklava (pastry dessert), lahmacun (special kind of Turkish pizza), CORBA (soup), kofte (meatballs), cornbread, and kebabs.
If you are heading to Urfa and Adana which border Syria you can expect to tuck into some delicious spicy shish kebabs.
Despite Ankara being the capital and center of political power, Istanbul remains arguably the most vibrant and exciting city and is culturally the most important city in Turkey.
Here many tourists head for the peaceful Sultanahmet region where all the major sights are fortuitously arranged in comfortable walking distance of each other.
At the top of a first time, visitor's list of things to see should be Aya Sophia, Topkapi Palace, Blue Mosque, The Grand Bazaar, The Spice and Egyptian Bazaars and The Bosphorus with its ever-changing moods and constant traffic plying up and down its waters that run right through the heart of the city.
Yacht Charter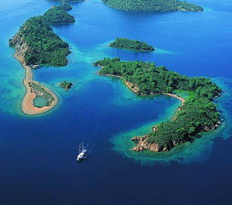 Early risers can go at dawn to Halic The golden horn to see the wonderous shape of the sun on the water at that point.
All over town and especially in Sultanahmet are many ottoman style tea houses for tourists to rest their weary feet and try a little Turkish tea whilst watching the fountains and the whirling dervishes.
You can also have a go at the very strong but delicious Turk Kahvesi (Turkish coffee) and if you are lucky, a local may admit to being able to read the coffee grinds and tell you your fortune. Also, many Istanbul hotels are located in Sultanahmet.
Kanlica is famous for yogurt and there are special yogurt restaurants where you will be served a tub of delicious yogurt with a choice of toppings.
The best and most traditional topping is a soft kind of icing sugar. It's the perfect combination. For nightlife, shopping, and good eateries, Holiday in Turkey has many areas to choose from One of the most popular of these is Istanbul where more five stars hotels are available.