Sailboats for Sale
We as Sailboats for Sale has a long list of second hand sailing boats for sale, you may browse and take your desicion to buy a sailboats for sale from our comprehensive sailing yachts for sale portfolio.
it is very important to make sure to lift the sailboats for sale to check her underwater condition if there is any damage, any previous grounding, by her previous owner, if grpiling has any osmosis or if the wooden boat has any damage to the hull etc.
The condition of propeller and the shaft, if the price and payment conditions are right, you may want to go ahead and buy the yacht with a general check up with an experienced captain or surveyor to assure that she is worthed your money.
Sailboats for Sale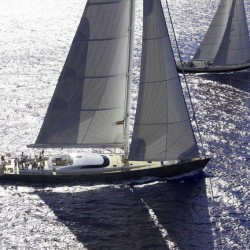 Second hand sailing yachts for sale sailboats enthusiasts may start sailing with a small fiber glass yacht which are more convenient, less problems with hull and interiors.
However one has to look for the best possible price, so check it out with same size same age boats inm order to get an idea what is the average market price.
Has to inspect well the sailboats gears, sails, winches, masts and stainless steel wires to make sure the boat you are interested has all the necessary materials and apparatus for sailing.
it is recommended to have her lifted to check her underwater conditions, propeller, engine, shaft and glands to see if propulsion system is in good shape and make sure she is not affected by osmosis, even though the propulsion system and the small engine is hardly used for only entering marinas has to be in good order due to small space in the engine department the repair of sailboats engines are not so easy.
For utmost freedom and living in harmony with the nature it is naturally recommended a sailing yacht for sale which is less polluting, less costly and less noisy, it is an adventure to feel the wind and get along with the winds and waves.
If you are a first time buyer, go for a small, second hand sailing yachts for sale,  preferably a grp or aluminium boat which are easy to handle and almost maintanence free when you get used to your boat the sails, ropes and winches, you might want to look for a bigger or faster boat, the new generation sailboats for sale and gulet for sale are state of the art built boats and they are lightweight with modern construction materials such as aluminium, carbon kevlar or glass reinforced plastic as they are fast and quite seaworthy.