Sailing Yacht Charter
Sailing Yacht Charter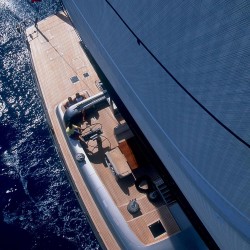 Sailing yacht charter is one of the most prestigious and highly adrenaline producing sports which has been practiced by the rich and famous, However with the ultimate technological advances and acceptable prices of GRP, Carbon Kevlar and modern yacht building and sailing gears it has become more commonly practiced leisure and traveling medium which is affordable by almost everyone.
Sailing yachts charter portfolio includes yachts from a small 42 footer to large schooners which can be pronounced as Rolls Royce of the seas. Our privileged guests on board crewed sailing yacht charter boats as a group or family will be cruising with an experienced skipper in Turkish and greek Mediterranean waters.
We hereby proudly offer some of the crewed luxury and full-fledged sailing yachts portfolio which we have in our listings. We offer a crewed sailing yacht charter in Turkey, whoever is involved in blue water sailing knows that it is a privilege and joyful to feel the wind and the inclination of the yacht. Crewed sailing yacht rental can offer the same level of comfort and experience as a gulet or a motoryacht charter even though less spacious but yet more privileged and closer to the sea. The professional crew on board should be very experienced and they should understand and feel your expectations from the crewed sailing yacht.
Being able to swim in the most beautiful bays and learn to sail with a soft breeze and share precious time with the and southwestern Turkish coast with favorable winds while relaxing is a treat. sailing yachts charter Turkey and Mediterranean. Sailing yacht charter designed to be small with their accommodations however they are very seaworthy and very safe cruising yachts in the warm Mediterranean waters.
Sailing Yacht Charter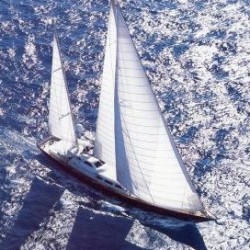 Even though they cannot steer too close to winds due to their long keel however they are still capable of  sailing full battens towards their destinations where you will enjoy sailing yacht charter Turkey, swimming, schnorkelling, and savor delicious Turkish dishes prepared by the onboard chef and served freshly on a
We are dedicated to serving the blue water industry as a leading sailing yacht charter and management company based in Turkey, offering sailing yacht charter Turkey services with MYBA contracts and traditional Turkish hospitality. We invite you to enjoy crewed sailing yacht rental turkey and crewed sailing yacht charter holidays with the utmost attention. The exclusive yacht management is what we do best here in Turkey since we have a large portfolio of gulets and motoryacht charter for bluewater yacht chartering. We cater yacht crewing service for charter or sailing yacht charter turkey owners with qualified and referenced personnel, providing reliable crewed sailing yacht crew with MCA qualifications.